Especially since I started painting using hypnotherapy, the Garden has become the space of my subconscious: confined, but limitless. I like to get lost in its wild and unexplored foliage. Flowers, leaves, grass, wind are real, but they also represent parts of my body and soul.
Roses, 70x100cm, Acrylic/Ink on canvas, London 2019
Roses from my secret garden. Reflecting on love, a delicate and stinging feeling: in the Greek myth, the rose is born from the drops of blood falling on the ground from the wounds of Adonis, son of Aphrodite … the myth, the rose and the feeling could not be better represented.
Willow, where are you hiding now? 85×60, Acrylic on canvas, London, 2019
I would like to dissolve into music, evaporate in the air, absorbed by the leaves of my tree.
Rain is recurring theme in my paintings: it reminds me of tears, a transitory sadness or a fresh purification.
Hug me, 60×80, Acrylic on canvas, London, 2020
I was trying to represent the emotional nuances of the warmth of a hug, at a time when touch became distant.
Raining, 100x70cm, Acrylic on canvas, Glasgow, 2017
I like imperceptible things, you know there is something under the fog, but it's not clear.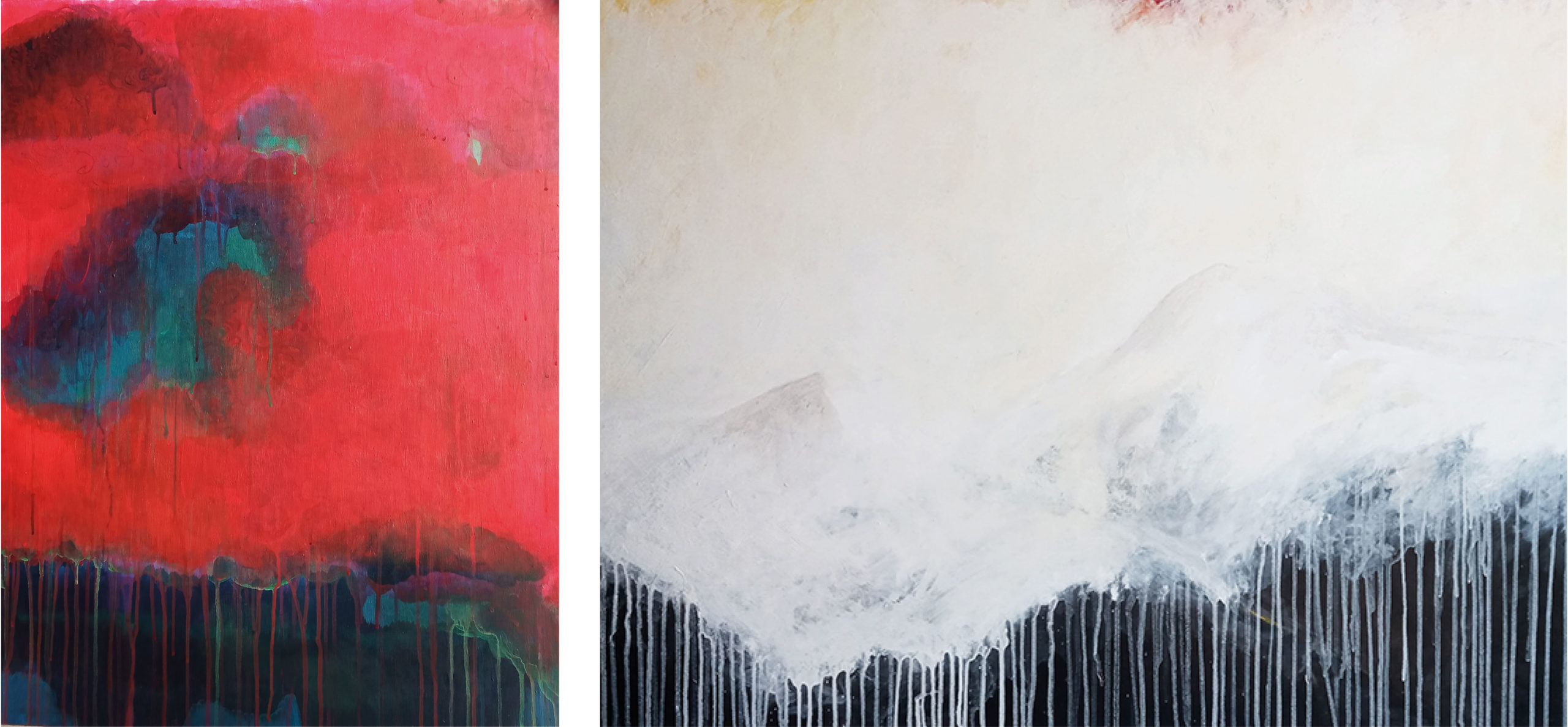 My Enchanted Garden, 70x100cm, Acrylic/Ink on canvas, London, 2019
I knew that geometry would not last long, colour has triumphed.
There's always this underlying tension between my recklessness and imposing limits to figures, but I still have so much energy, impossible to contain. Painting is such an amazing workout for my mind.
Soundscape, 75×120, Acrylic/Ink on canvas, London, 2021
The movement of dragonflies often turns into sound waves…
The soft part of me is anarchic, Acrylic on canvas, 30x40cm, London 2016
The painting was a reflection on the female body and its inner intimacy: a mixture of pain and pleasure, behaving without following the directions of the mind anymore.
All the world is green…, 30x40cm, Acrylic on canvas, London, 2018
All the world is green…, 30x40cm, Acrylic on canvas, London, 2018
Still trying to represent the contrasts in my urban landscape, Crayons on paper, A4, London, 2018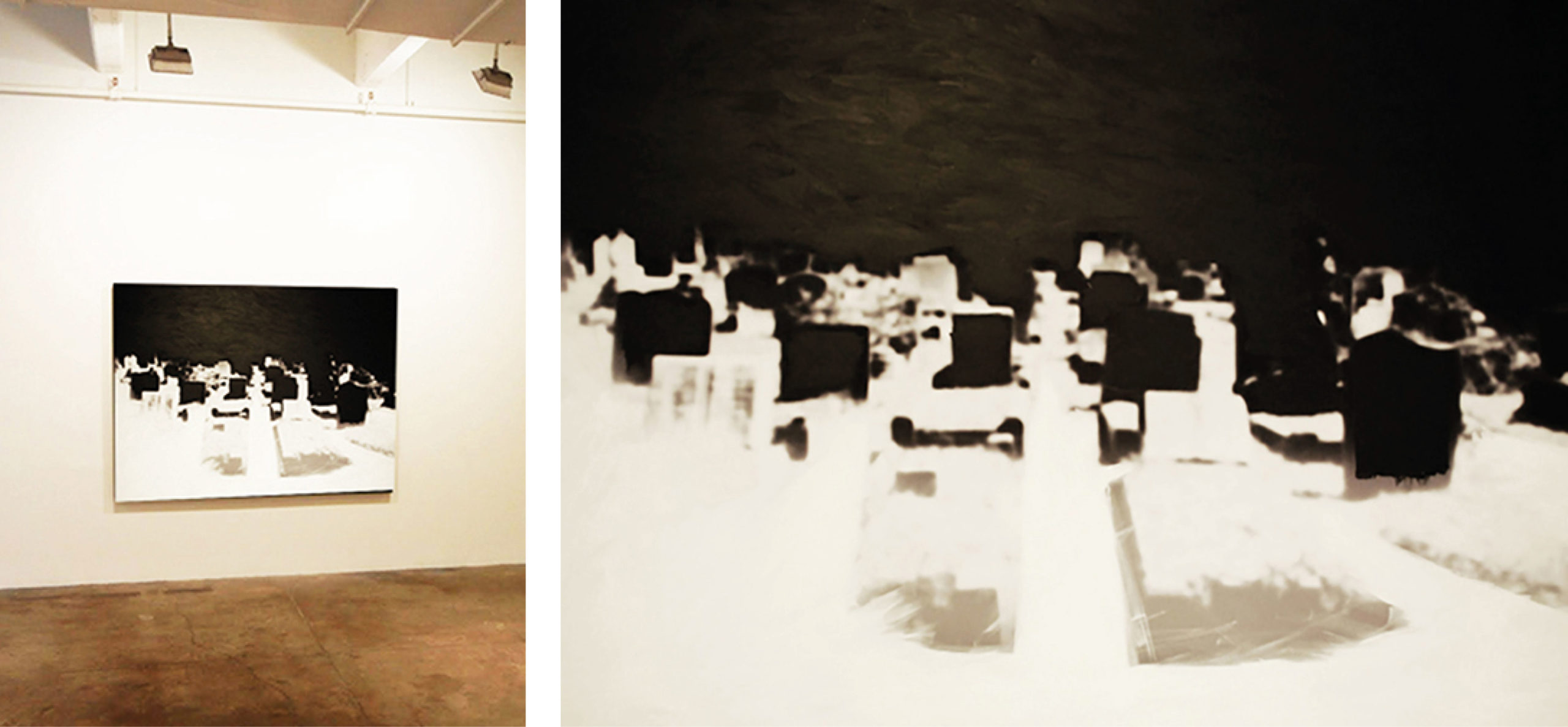 The Black Shuck, Acrylic/Ink on Canvas, Graveyard on Acid, Solo Exhibition, London, 2012